Here is cool idea how to make mini garden! Follow photo by photo and make one for yourself! You can use it for decoration or you can use it as a gift. Pretty, isn't it?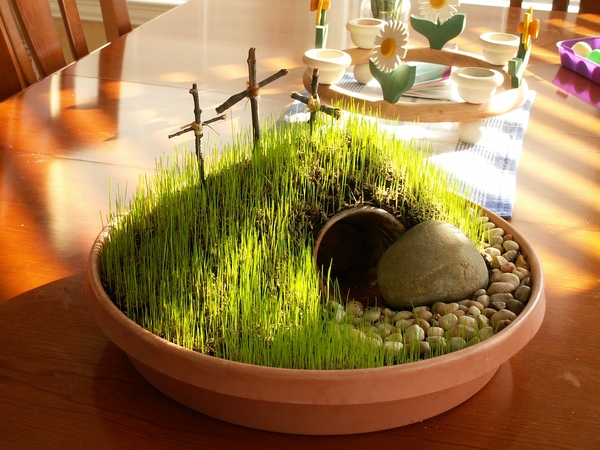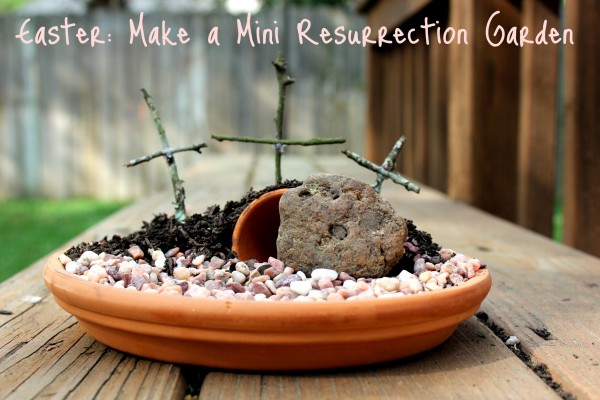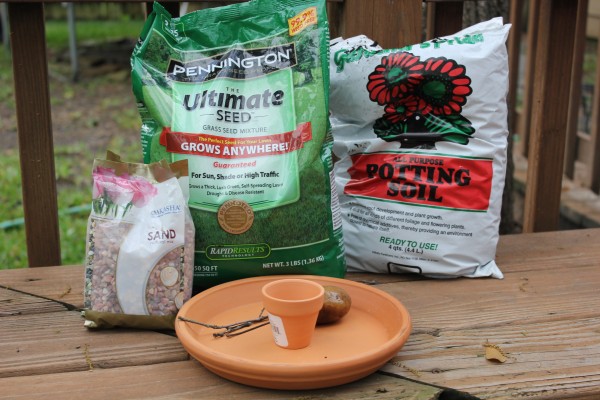 HSupplies Needed: We found all of ours at WalMart and averaged about $7.50 per mini garden.

Terra cotta mini pot (tomb)
Terra cotta small tray
Small pebbles from Floral dept(one bag was plenty for three)
Grass seed (we have enough left over for the bare patch in our yard)
One small bag of potting soil
Small twigs and Large rock (smaller than a child's fist) from the yard
Glue gun
Spray water bottle
1. Place mini pot on the tray and add potting soil around it.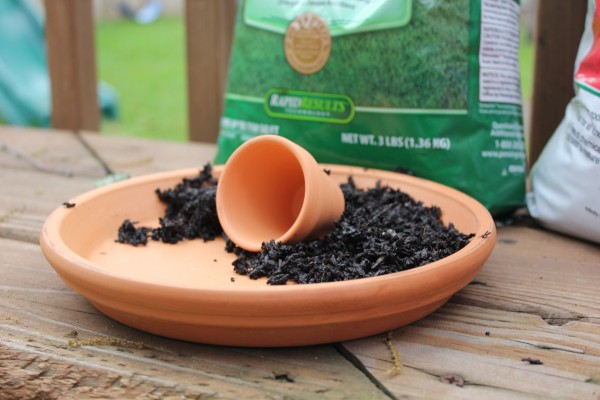 2. Pack soil in and on top of the mini pot, forming a small hill.
3. Add pebbles coming from the opening of the "tomb"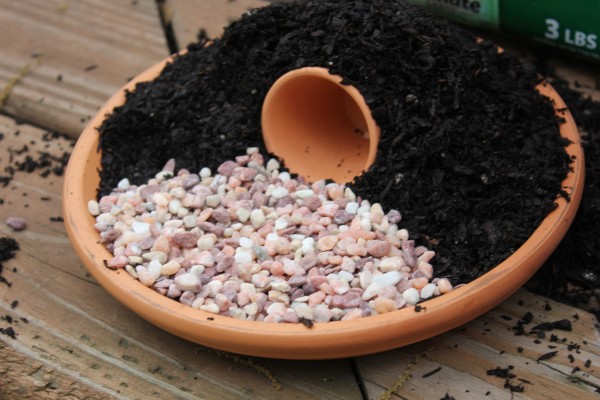 4. Place larger rock half covering the tomb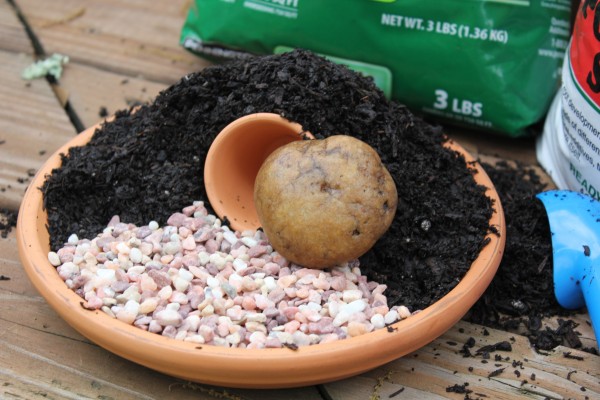 5. Sprinkle grass seed on the soil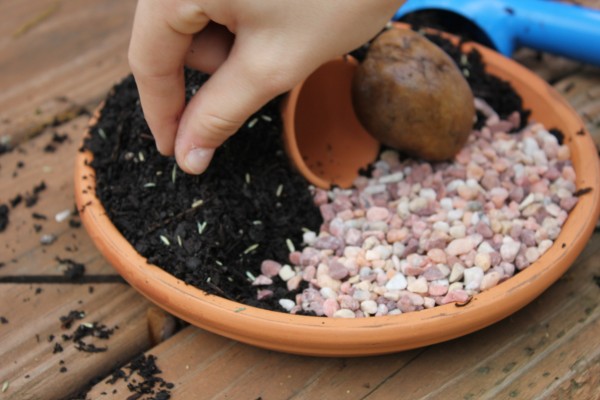 6. Glue small twigs to form three crosses (hot glue works best)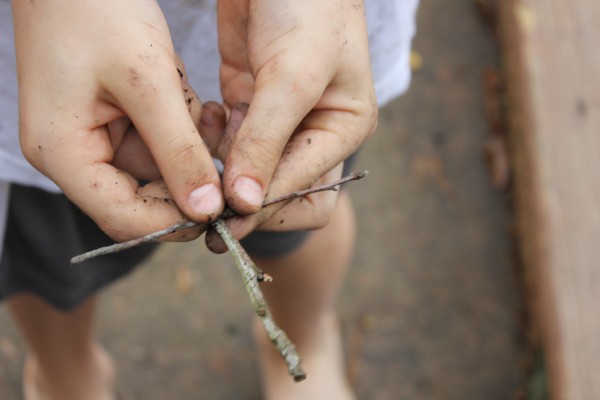 7. Stick each cross into the "hill" behind the tomb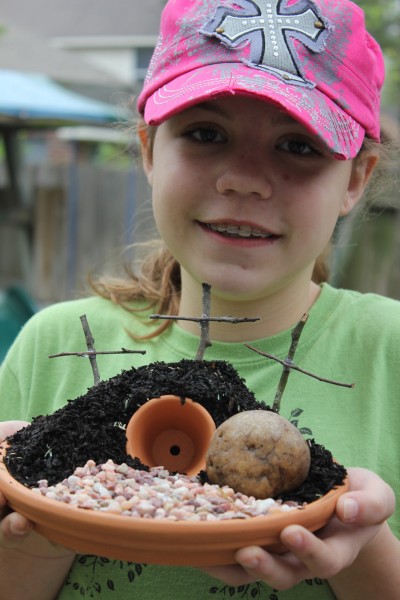 8. Spray soil lightly every day with water bottle
9. Watch and wait for new life (grass) to spring forth!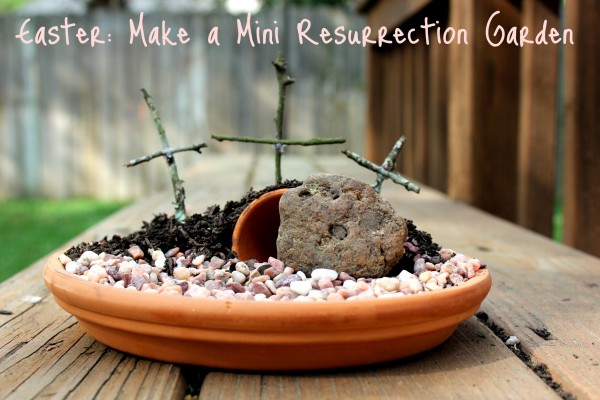 It's a beautiful reminder that He is Risen!
Indeed.