These gingerbread men (and women) make great Christmas gifts – if you can resist eating them yourself! They're ideal for baking and decorating with children. Just supply each child with a cheap icing kit from a dollar shop (they are surprisingly good) and spend an afternoon creating cookie masterpieces. If planning to use as decorations, remember to poke a hole in the head before baking for threading through string.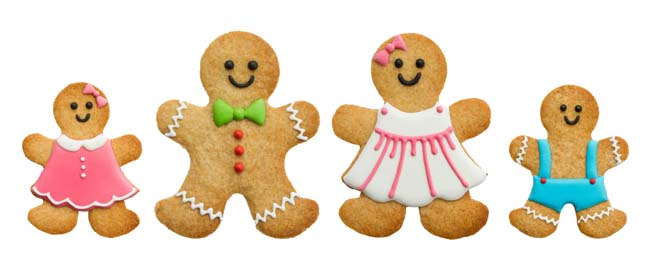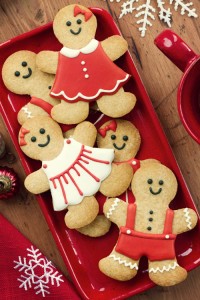 GINGERBREAD COOKIES
125g butter
1/3 cup sugar
1/3 cup golden syrup
3 cups flour
½ teaspoon ground ginger
1 teaspoon cinnamon
3 teaspoons baking soda
1 egg
1 teaspoons vanilla essence
1. Place butter, sugar and golden syrup in saucepan and heat gently until butter melts. Allow to cool, then add baking soda.
2. Add sifted flour and spices and mix well, then add egg and vanilla. Mix to form a soft dough.
3. Roll dough out thinly, cut into shapes then bake on a greased oven tray at 180°C for 10 minutes. Cool on wire rack, then ice.