Do you need some ideas for Halloween? Good, you are in the right place! If it's important for you to be original every year and surprise your friends and colleagues, then you can find here ideas and crazy stuff for the best result.
Let's start!
There are lots of different areas in your home that you can decorate: windows and window sills, fireplace mantels, doors and doorways, wall, steps and staircases, ceilings, tables and countertops, corners of the room…

Food and Drink Tips
Your Halloween party of course can't be without food and drink! Here we collected beautiful photos with delicious recipes and creative designs, to inspire you , and give you a little motivation and help to make memorable Halloween party for your family and friends! So check out Halloween Food and Halloween Party Drinks.
Whether you're carving, decorating, or using classic fall gourd for Halloween inspiration, our pumpkin ideas will excite and motivate you! Check out gallery and find some inspiring ideas for yourself!
You can't imagine outdoor Halloween decoration without wreaths! Here is some inspiring gallery if you want to make your own wreath, but if you find it more easier to buy, you can find on Etsy a bunch of crazy Halloween wreaths, that will give your door cool look!
The first step of all party planning begins with the right invitations. Creative Halloween party invitation cards will help set the right mood for your Halloween party. You can send hand-made invitation cards with personalized freaky messages. Design the party invitations totally on your own in any Halloween shape possible keeping in mind the theme for your Halloween party.
Need some inspiration for makeup ? Or don't know which costume to wear? Here are some ideas to help you out!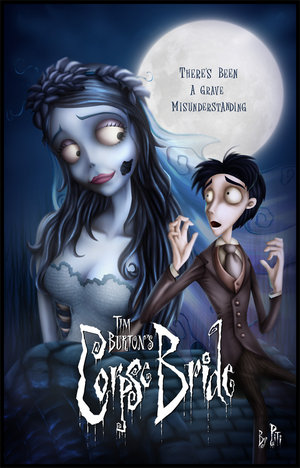 Halloween movies
Download Free Halloween Songs and Sounds
Here's a great compilation of MP3 music tracks especially for children. There are 10 kid-friendly MP3 songs that can be downloaded for free.
If you're looking for vintage spooky music, then this set of remixes by DJ Doctor Toast gives you over 90 minutes of retro Halloween audio fun.
If you're looking specifically for just Halloween music, there's Halloween music themes from classics such as The Addams Family, Bewitched, Psycho, Ghostbusters, The Munsters, and many more.
This music album by The Hit Crew is a compilation of classic songs and sound effects suitable for almost any Halloween party. With a total of 20 terrifying tracks to listen to, there's plenty of atmosphere in this album to keep your party goers in the Halloween mood.
Halloween sound effects can add a great atmosphere almost anywhere. If you're looking for background Halloween sounds, then this is album by Captain Audio is an excellent choice.
One more thing!
At the end of Hallow's eve, there is one more thing to do: to make your memories last forever ! Make cute
Halloween scrapbook
with all your photos from last night, write down funny stories that happened with your friends and family, and make your memories unforgivable! Here are some ideas to inspire you!
And hey! If your Halloween night was great and want to share your lovely photos, want to show your costume, makeup or decoration, feel free to share it with us!